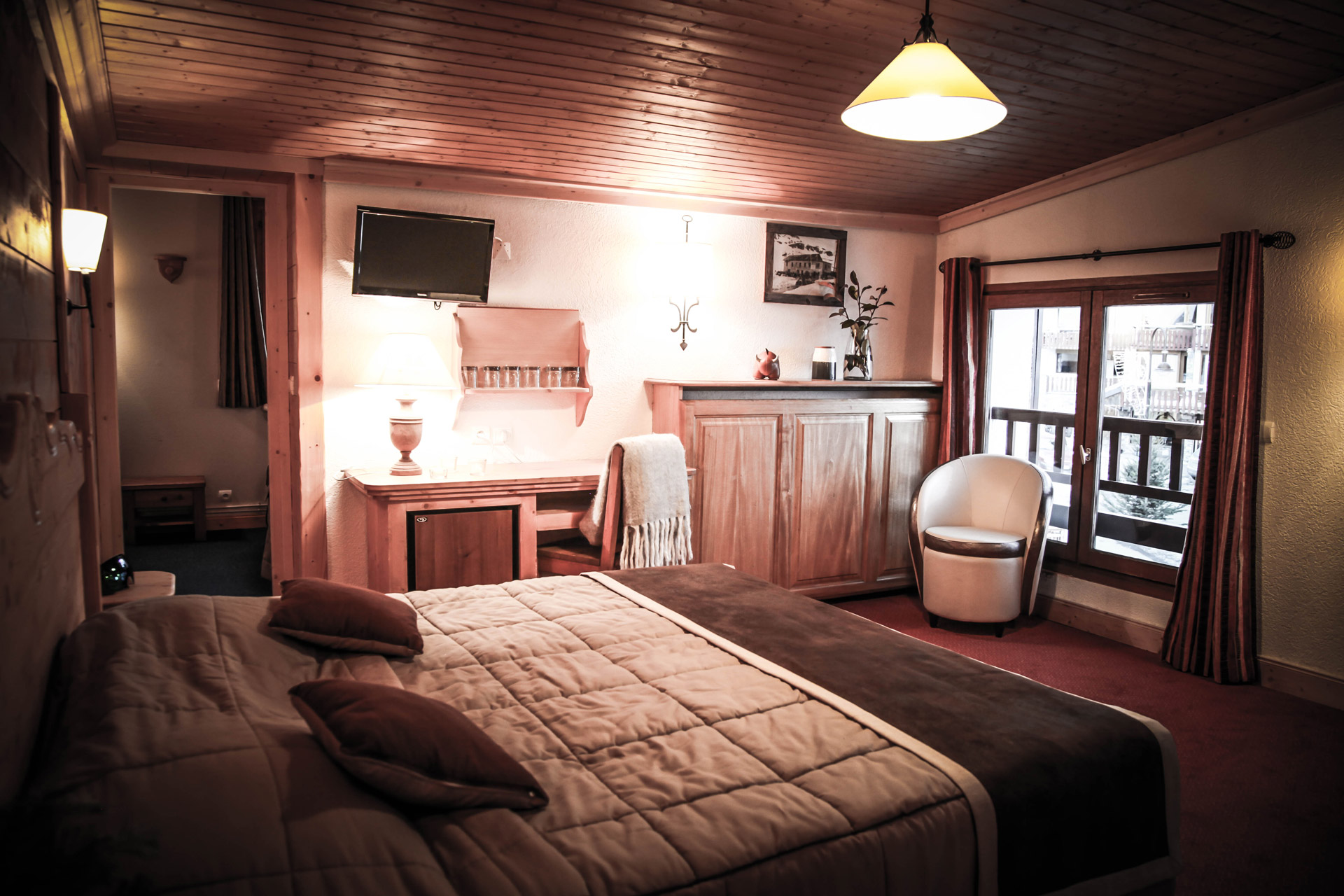 Our Suites
Composed of 2 separate bedrooms and a bathroom and can accommodate up to 6 people, our comfortable suites will ensure a pleasant and relaxing stay with friends or family.
Booking
Included services

Hair dryer

TV / DVD

Wifi

Mini Bar

Safe
On demand services

Lake view

Balcony

Disabled access
Offers
Special
Avant Première
From 30/11/2019 To 20/12/2019
From the 30th of November to the 20th of December 2019 - Special price for any package with a Tignes/Val d'Isère lift pass from 2 to 15 days of ski
Summer 2018 offer
From 30/06/2019 To 31/08/2019
Ski and Golf Packages
From 06/30th to 08/31st - Special prices for any package with a Tignes liftpass from 3 to 10 days of ski
During the Summer, we also offer packages with green fee cards to access the 18 hole golf course or take classes with a professional instructor.
Springtime in Tignes
From 22/04/2019 To 25/04/2019
Tignes ski instructors unveil their best tips to enjoy the spring snow pleasures!
Will you be on holiday in Tignes between April 22nd and 25th 2019?
Are you already a fan of spring skiing? Or will you be experiencing its pleasures for the very first time?

Whatever your profile, Tignes ski instructors would love to share with you their greatest tips to enjoy the best riding experience possible all day long.

SO... FOLLOW THEM! On April 22nd, 23rd, 24th and 25th, Tignes offers you a 2,5 hours guided ski session with a professional instructor who will guide you on the our best slopes according to the snow conditions of the day.

Information and subscription on www.tignes.net
Spring and Last week special offer
From 18/04/2018 To 01/05/2018
From 04/18th to 05/01st - Get -50% on every lift pass from 2 to 15 days of ski