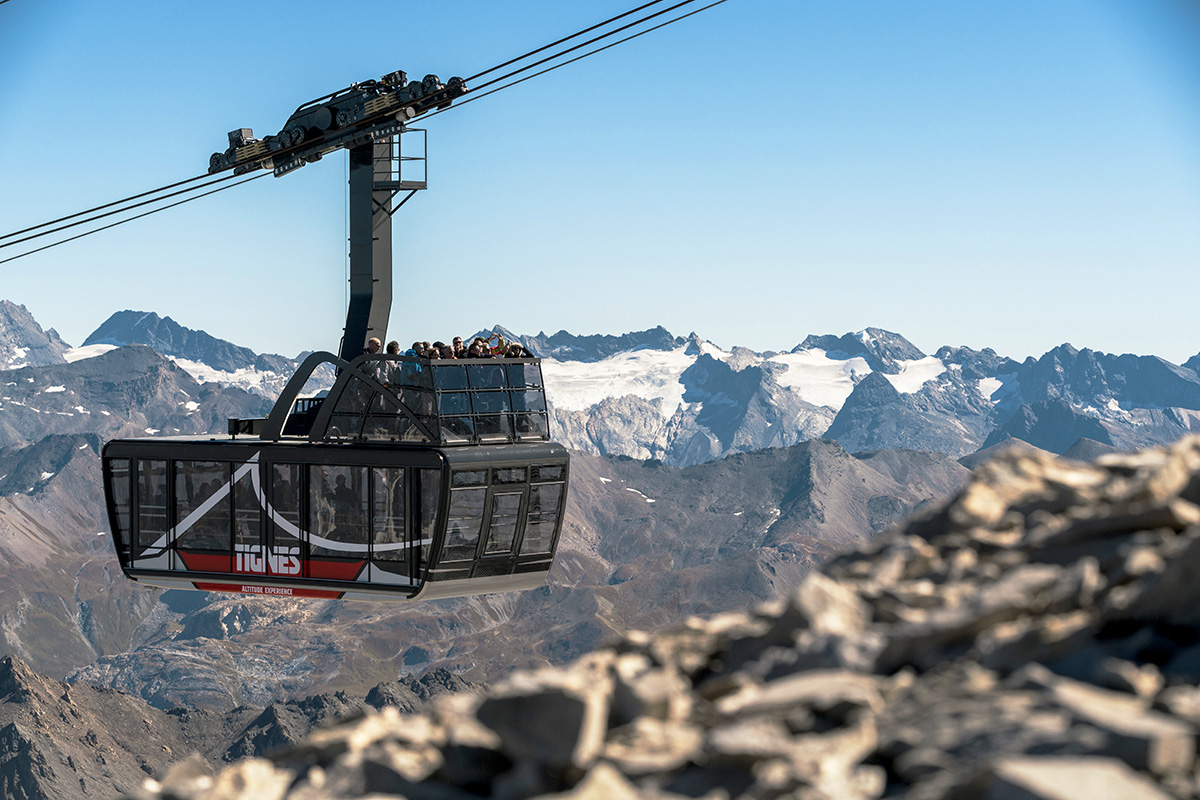 TIGNES: A MULTIPLE ASSETS RESORT
SPORTS, NATURE AND INNOVATIONS
06/05/2019
Known for its lake, its glacier and its vast natural spaces, the resort of Tignes stands out more and more by its modern, eco-responsible and especially anchored in the landscape innovations. This summer, Tignes offers you a total and unique immersion in the magnificent Parc de la Vanoise.
Discovery activities
Trail: Three courses for three levels ranging from the green course of the Chardonnet Lakes to the red Aiguille Percée.
More information on https://www.tignes.net/que-faire-a-tignes/bouger/ete/trail
Among the essential: climbing, via ferrata for all ages, bike of any type (read our article http://www.refuge-tignes.com/blog/tignes-le-terrain-de-jeu), or hiking across the 55,000 hectares of the park.
More than just sports, these activities allow you to discover the fauna and flora of this area. Ibex, marmots, golden eagles, bearded vultures or chamois, get yourself a nature guide and have fun identifying the few 1894 plant species and 1450 animal species. It's a unique way to connect you and your children to nature and its wonders.
Altitude experiences
Mountain is often associated with winter, snow and skiing. It is not having visited these areas in the summer. To make you fully enjoy the experience, Tignes has redesigned the Grande Motte cable car for all seasons. For the summer, exclusivity is the XXL terrace.
Each climb offers the opportunity to twenty people to enjoy for five minutes a 360 ° view of the Aiguille de la Grande Sassière, the Cime de Bellecôte but also on Mont Blanc before reaching the finish at 3456 m altitude 100 meters from the summit of the Grande Motte. A trip full of color and sensations.
This cable car is part of a more general approach to raising awareness of nature and mountain heritage. Altitude Experience challenges you to show you the most beautiful wonders of the Alps so that you will be keen to preserve them.

Main events this summer in Tignes:
The resort will host the penultimate stage of the Tour de France on July 26th.
August 17-18, you can participate in the third edition of the Tignes Trail: for both children and adults!
August 24: The cycling race of the Tour de l'Avenir is back for its 56th edition. The best riders in the world under 23 compete in an 8-day event. https://tourdelavenir.com/
Find the whole program of this summer on: https://www.tignes.net/evenements
So ? Ready for a summer full of sport and nature?